The Student Anglers Federation (SAF) Texas High School State Championship on Lake O' The Pines, started out with a very chilly Launch. As the day proceeded the weather warmed up along with the bite.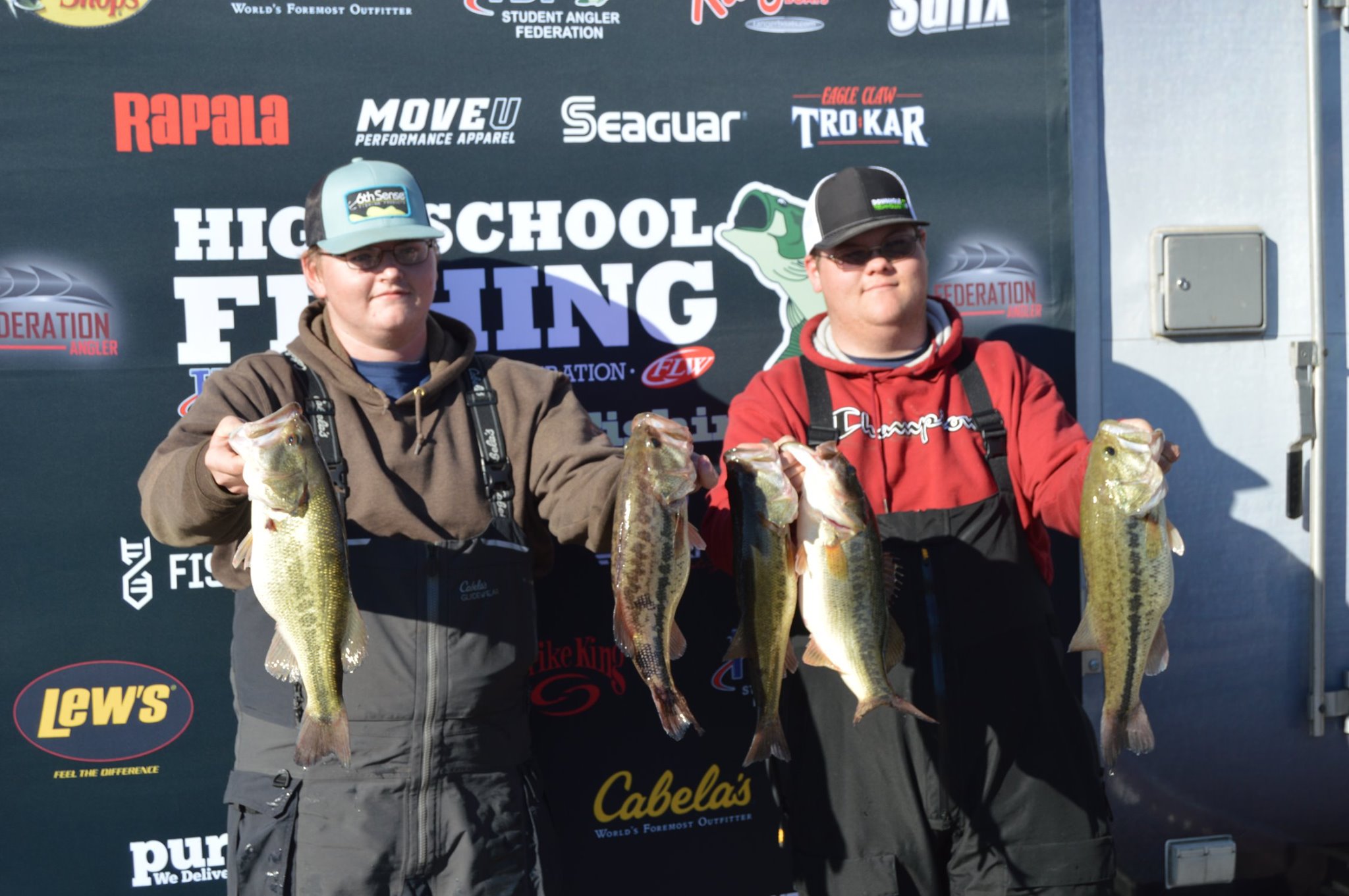 The First Place team of Neal Covington and Ty Kennedy of Hallsville Bobcats, with their Berkley 5 Alive Catch, take the win in Texas! Covington and Kennedy crossed the scales with 17-15. Not only did these two anglers win the State Championship and a trip to the High School Fishing World Finals And National Championship in La Crosse, WI. as SAF state champions they both are eligible to participate in the TBF National Semi Finals as Co-Anglers, with Adult TBF memberships and entry fees paid, they also won the booyah big bag award.
Finishing in second place was a team from the Harleton High School Wildcats. Jacob Holder and Peyton Paul brought in a 4 fish bag that weighed 13-09.  They also had the days big fish that weighed in at 5 pounds and 5 ounces to secure the Lew's Big Fish Prize of the day.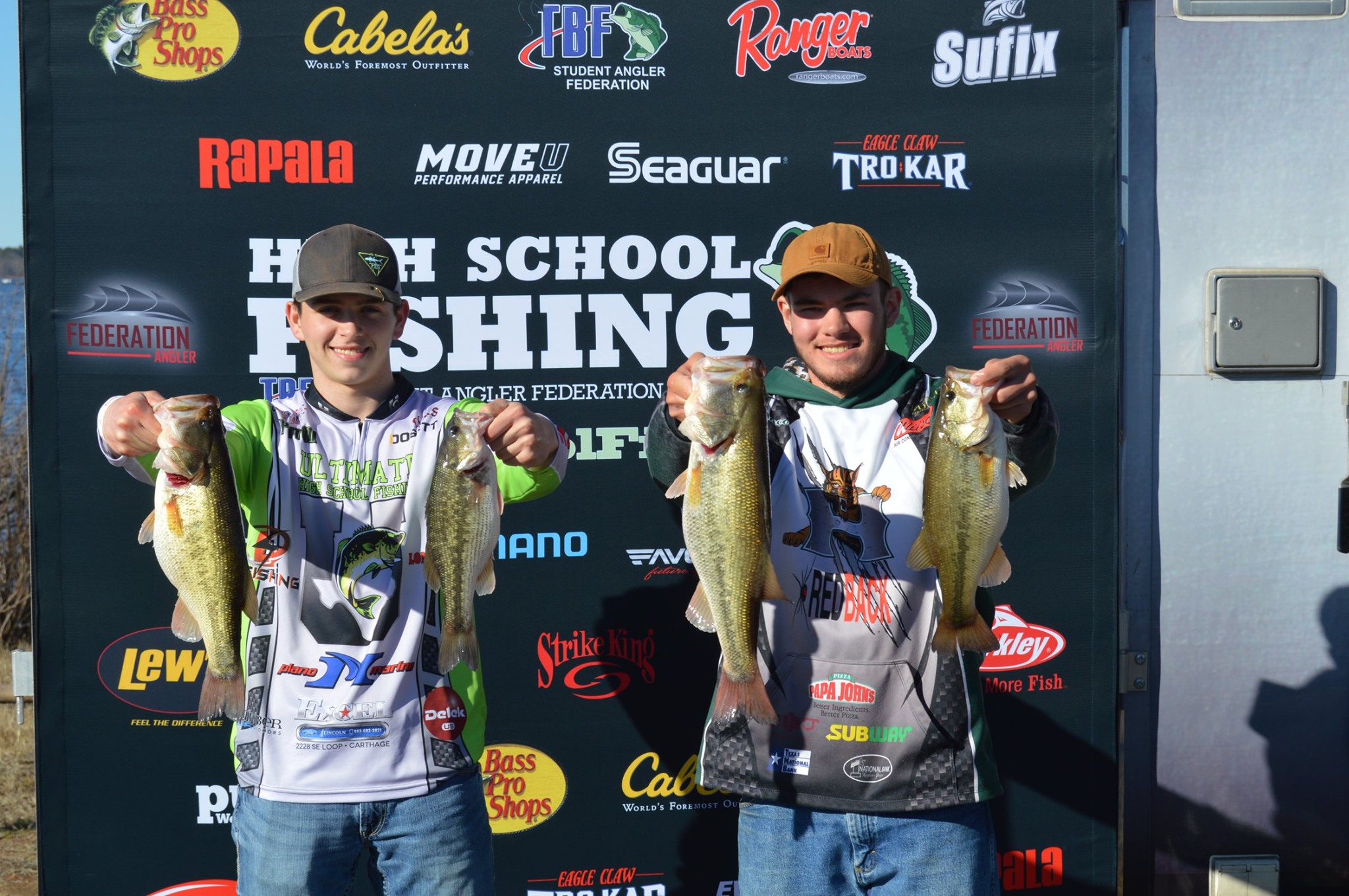 Securing the third place spot was Hunter Amidon and Tanner Patteson from James Bowie HS.  This team who drew the lucky number 7 take off spot got off to a rocky start on their way to the event but they turned their day around quickly.  Perseverance and patience paid off for these Student Anglers. They took third place with Berkley's five fish all alive at 11.09 pounds.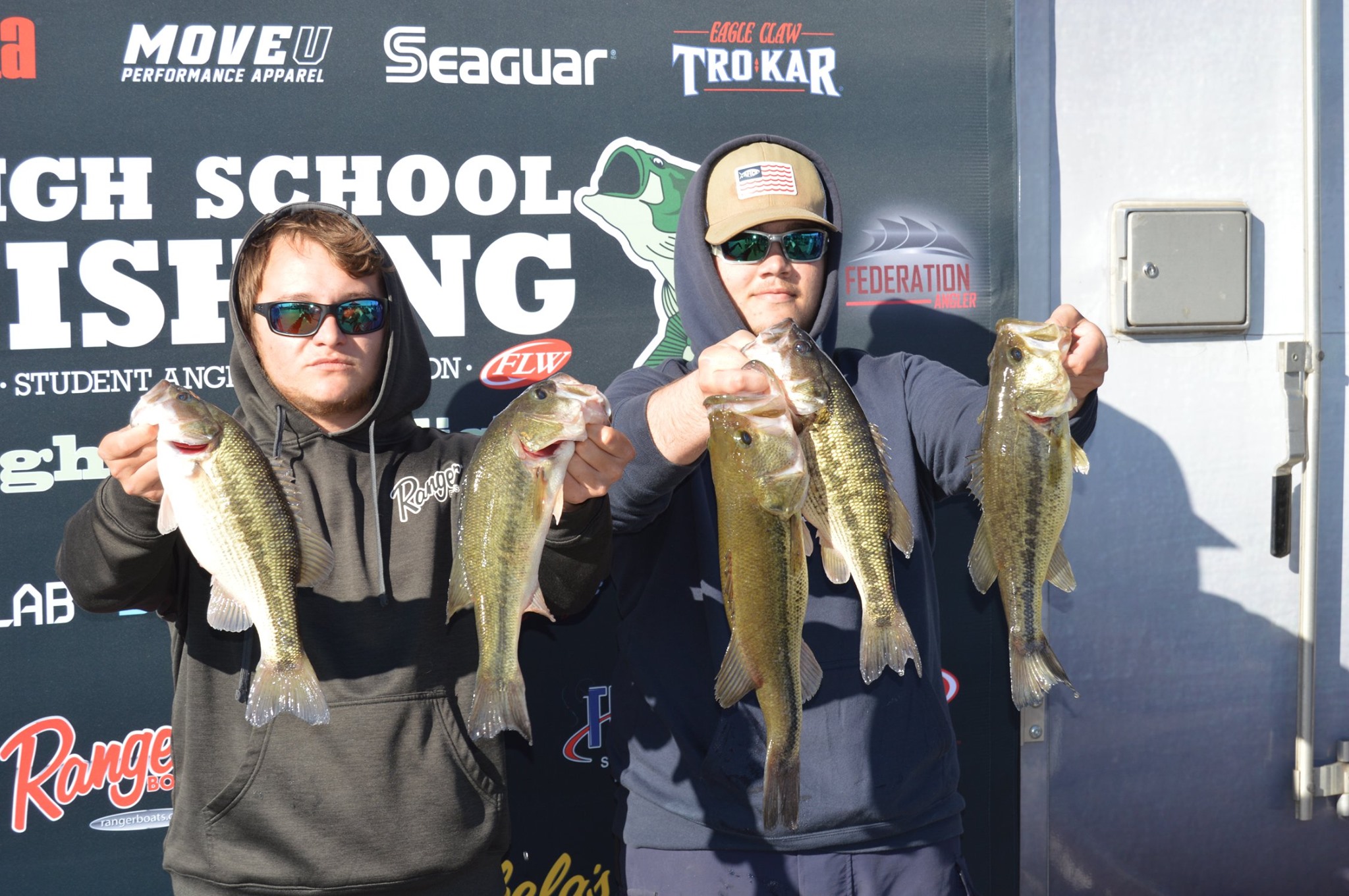 Congratulations to these 3 teams with your shot at the National Title and the prestige High School Fishing World Finals. Thank you, to all the Students who participated in the Texas State Championship see you all at the High School Fishing World Finals.
Thank you Marshall TX for helping the Student Angler Federation have a great High School State Championship, on Lake O' The Pines, we look forward to coming back there again some day.!
For full results and photos check out our schedules and results page.