Green and Santosuosso win Alabama High School Title at Neely Henry
The 2020 Student Angler Federation (SAF) Alabama State Championship  was held on May 17, 2020 on the waters of Lake Neely Henry, out of Coosa Landing, Gadsden, AL. The tournament was open to all Alabama SAF members who wished to participate. It was a comfortable start for a tournament day with warm weather and a little breeze. However, the anglers and boat captains were expecting rain and wind in the afternoon, and they were not disappointed.
Taking First Place was the team of Aiden Green and Hunter Santosuosso of DAR Patriots Fishing with a five fish limit weighing 12.02. Aiden and Hunter also had the Big Fish of the day, weighing 3.11lbs.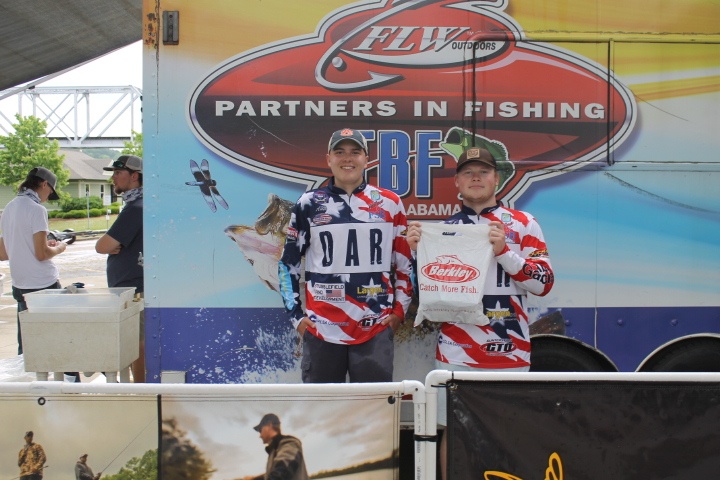 Second Place was the team of Colton Cash and Justin Hamlin of Ft Payne Wild Cats Fishing Team with 8.00.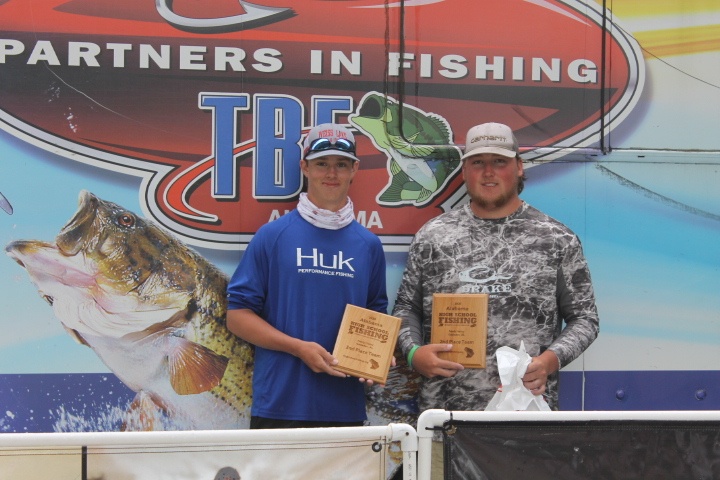 Finishing in Third Place was the team of Elisha Colley and Ashton Johnson of Sand Rock Wildcats with 7.02.
2nd Big Fish of the tournament was caught by Nolan Lehman and Colton Roncone of Hazel Green Fishing Team weighing 2.02.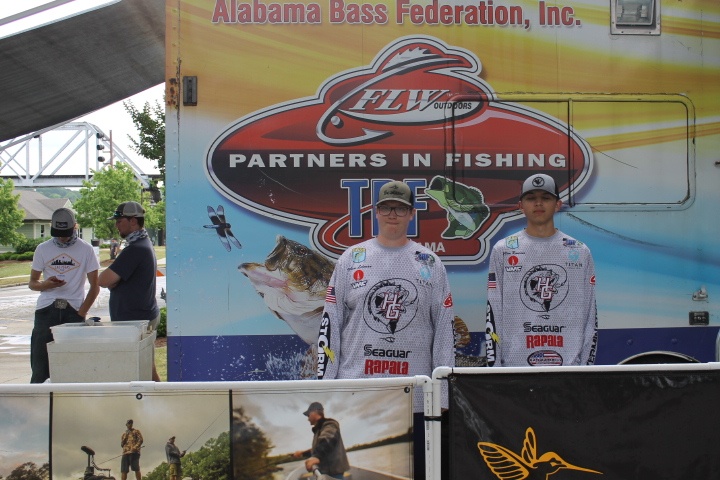 Big thanks to the boat captains, parents, relatives & friends that provide the support of these young anglers.
The 11th Annual High School Fishing World Finals and National Championship will be held on June 24-27, 2020 at La Crosse, Wisconsin. For more information about these events visit www.highschoolfishing.org. All photos from this Alabama event can be seen on our Student Angler Federation (SAF) High School Fishing page.