Not often do you see a team repeat as High School State Champions.  But that is exactly what happened this past weekend at Lake Cumberland at the Kentucky SAF High School State Championship.  Bailey Gay and Adrian Urso, of Ryle High School, topped the two hundred plus boat field with a strong limit that weighed 18-05 pounds to take home a second Kentucky High School State Championship.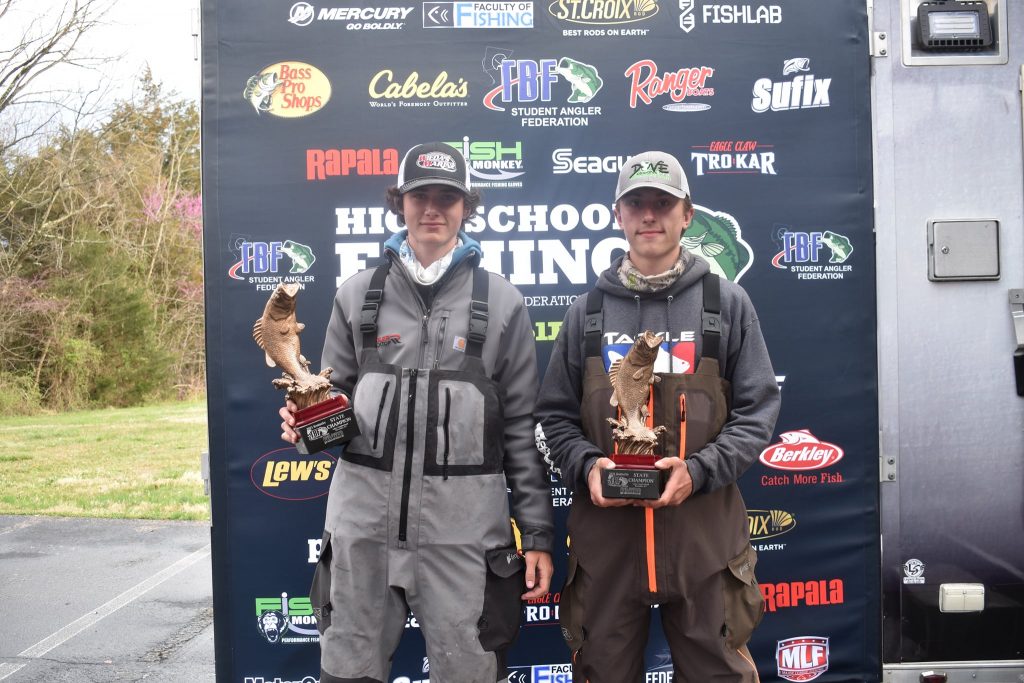 They said that the majority of their fish came on a spinnerbait and a small crawfish colored crankbait.  They said they fished up shallow around the rocky banks and that most of their fish came in two to four feet of water.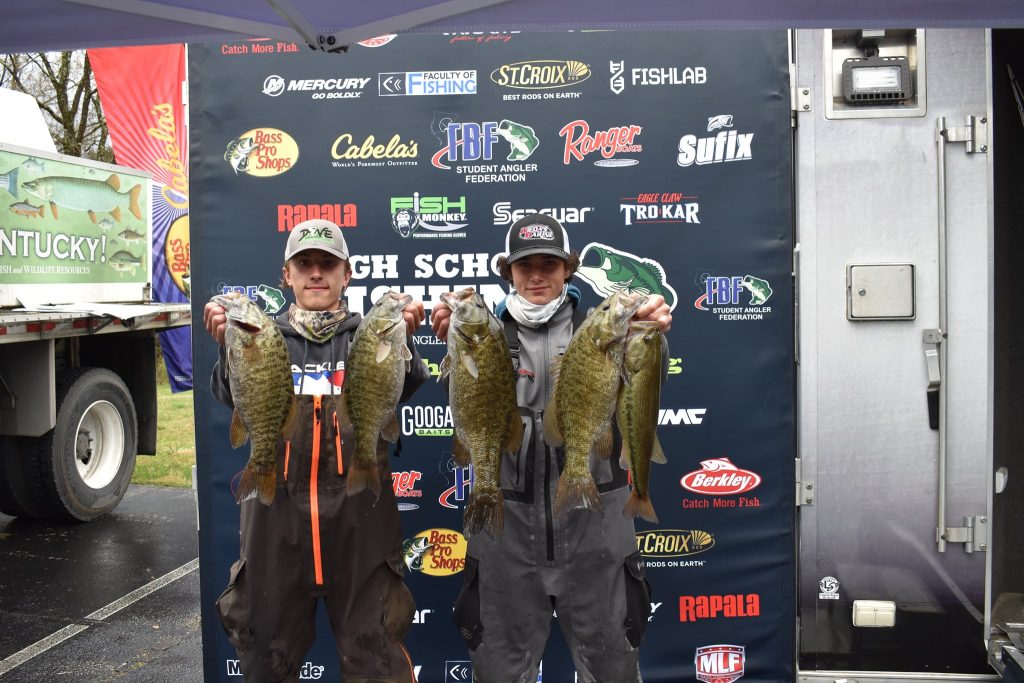 Second place went to the Southwestern High School team of Keaton Smith and Jaydon Coggins for their impressive catch of 16-09 pounds.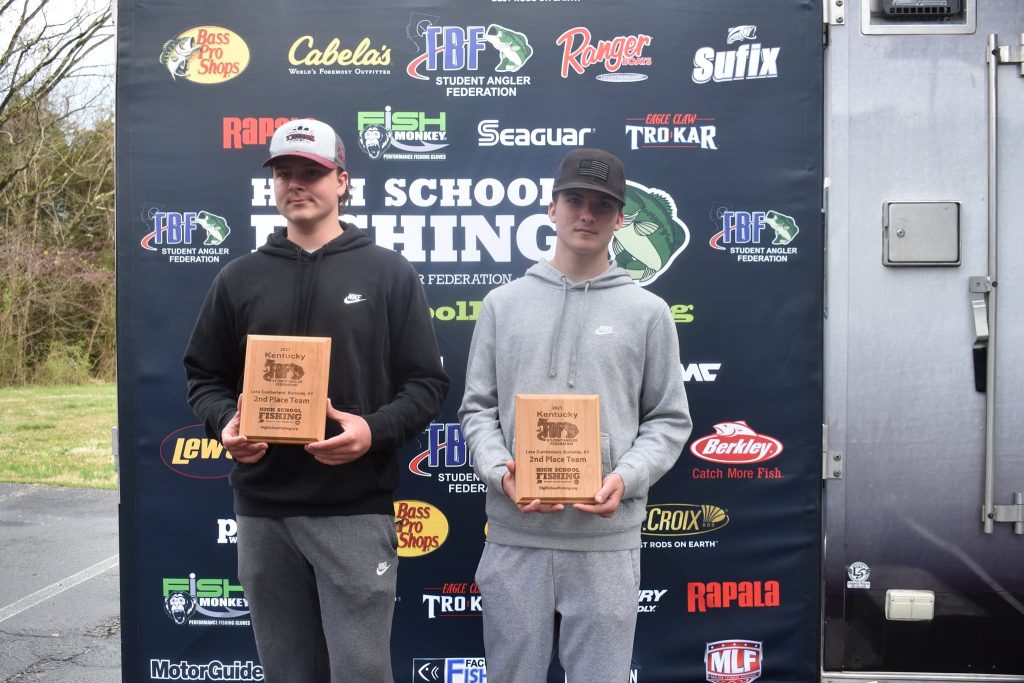 Third place belonged to Luke Fletcher and Michael Hunter Flynn from Estill County with 15-09 pounds.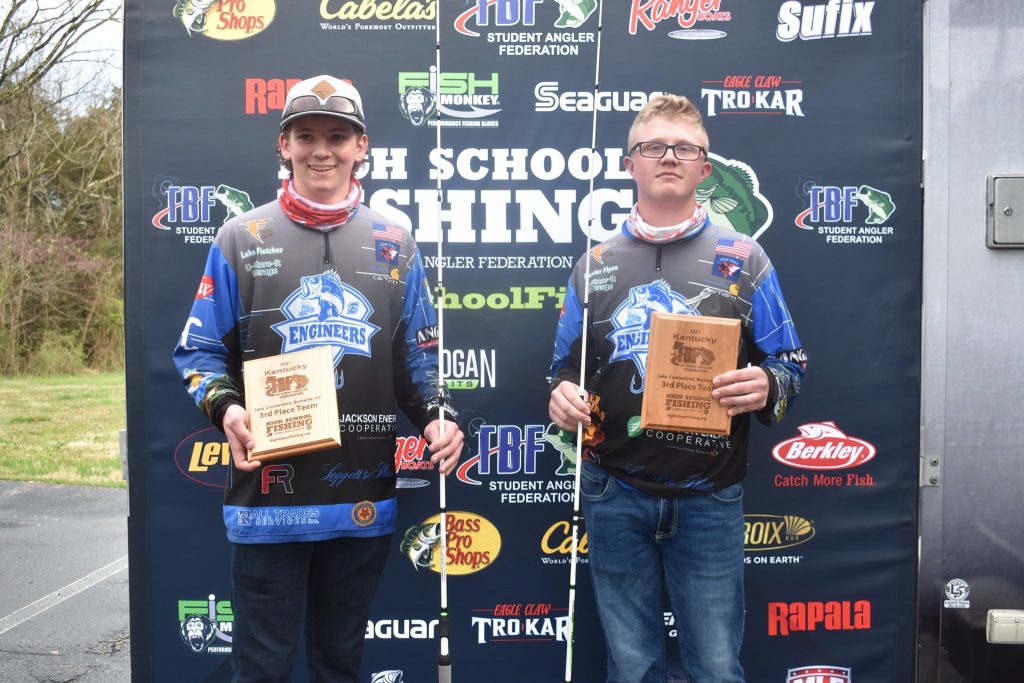 The last two sets of plaques went to Haggan Bishop and Sawyer Winchester from Lake Cumberland High School with 15-04 pounds and the Madison Central team of Ian Hurd and Kyle Snowden who weighed in 15-02 pounds.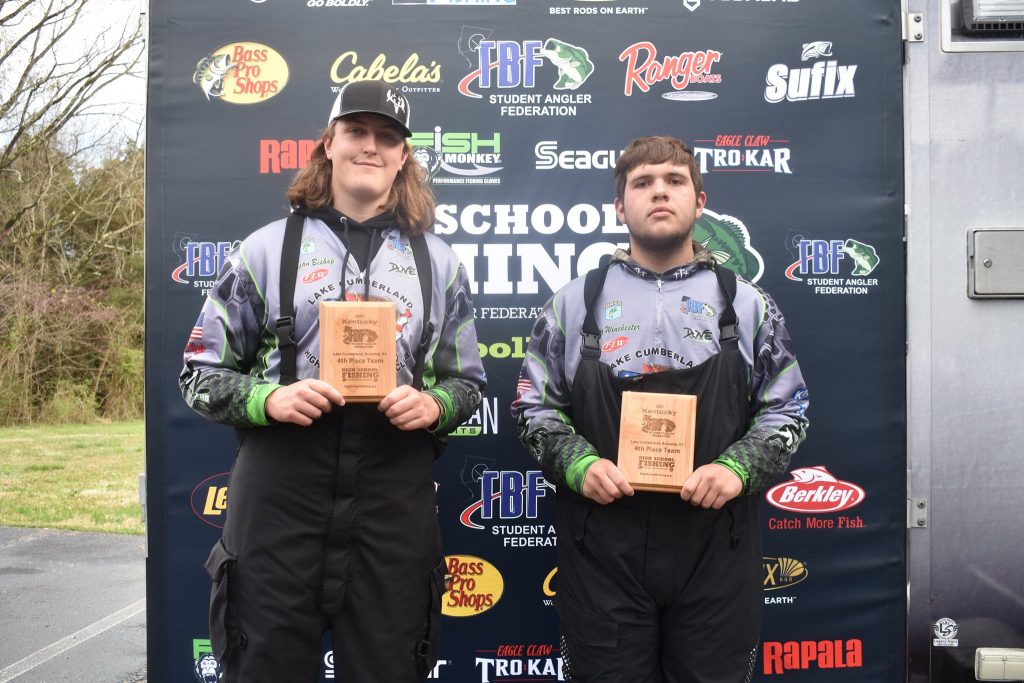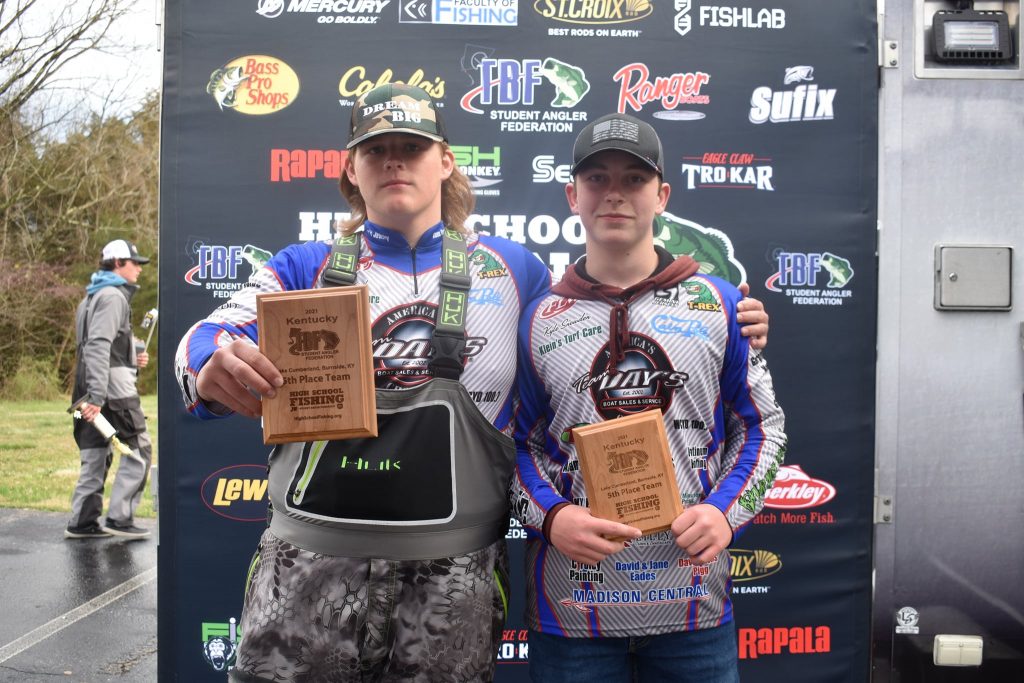 The biggest bass of the tournament went to Landon Chenauly and Trace Mitchell. They weighed in a nice 4-12 pound largemouth.  They received a two-hundred dollar Lew's Gift Card for their efforts.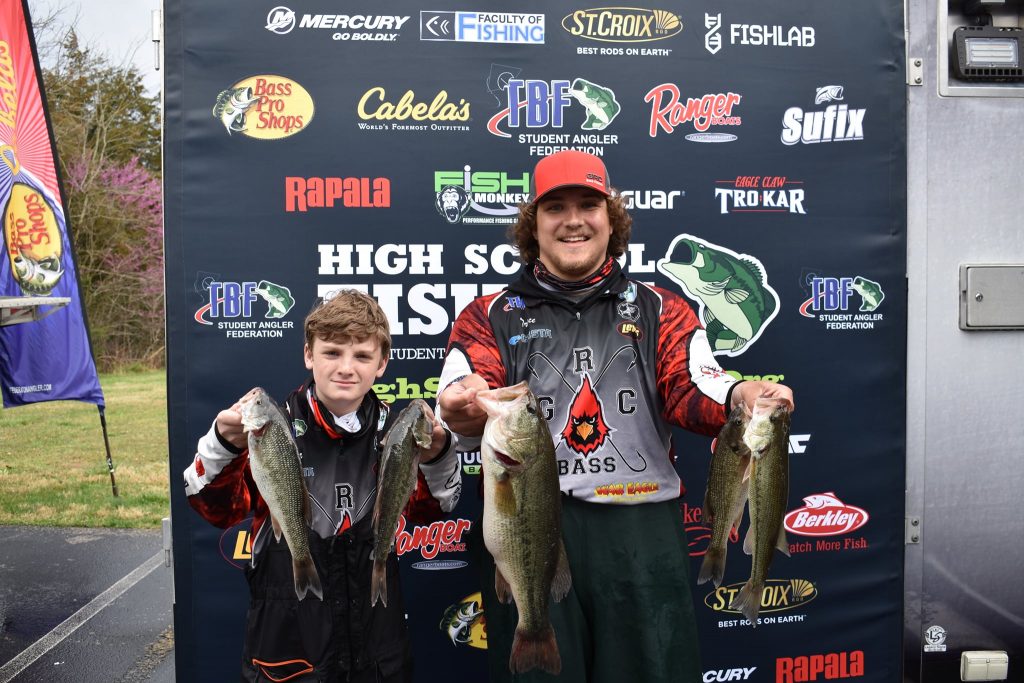 There were forty-four limits of fish brought to the scales and one hundred-eleven teams brought one or more fish up to be weighed. Just over 833 pounds of fish were turned in at the scales and not one single fish perished.  The Kentucky Game and Fish Release truck took all the fish and released them safely back into the water to be caught again another day.  The most popular baits of the day were definitely a spinnerbait and a crawfish-colored crankbait.  Other baits used were a topwater, jig, Ned-rig, Alabama Rig, and a jerkbait.
To see all the results from this event please visit www.highschoolfishing.org.  All the numerous photos are already posted on our Student Angler Federation (SAF) High School Fishing Facebook page for your viewing pleasure.
As a side note, for everyone around the Lake Cumberland area, there is going to be a two-day BIG BASS Tournament on Lake Cumberland on April 17th and 18th at Conley Bottom Ramp.  It is an Open event for all to fish.  The entry fee is $125 per person, per day or $200 gets you an entry for both days.  You may have up to three people in your boat and the top prize is Guaranteed $10,000 for the biggest bass of the weekend.  There will be a total of four sessions each day that anglers can weigh one fish in each of those sessions and prizes and monies will be paid out according to the number of entries for the event.  Then there will be an overall category for the three biggest fish of the entire event with lots of great prizes and monies.  There will be a BBQ meal and music on Friday, April 16th at Conley Bottom Marina to kick off the weekend event.  If you are a registered contestant, your meal is FREE.  There will be a Drawing for a Houseboat Getaway Weekend as well as other fun things during the event.  This event is being hosted by Monticello-Wayne County Tourist Commission and Monticello-Wayne County Chamber of Commerce.  For more information, Rules and details please visit www.NorthAmericanBassChallenge.com