The IL State High School Tournament was held at Lake Kincaid on 5-21-23.  The top three teams are listed below.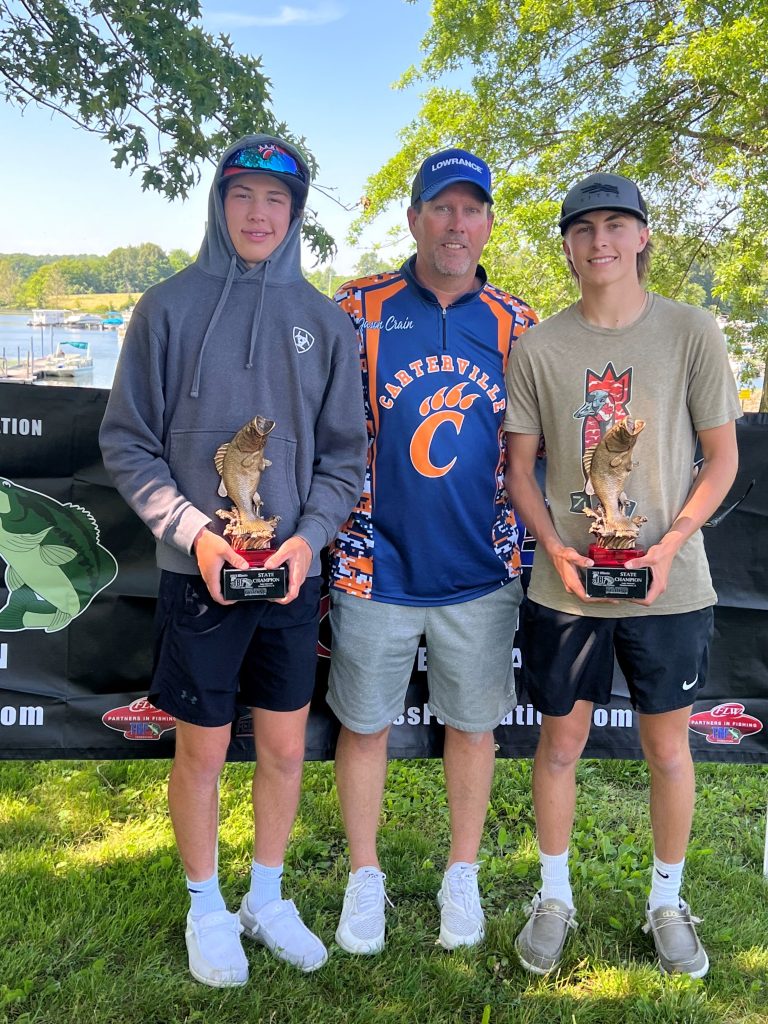 1st place – Maddox Crain and Brandon Skelcher from Carterville High School had 5 fish with a total weight of 13.12. Maddox and Brandon's Big Bass was 3.11.
2nd place – Blake and Hunter Beckmann with Breese Central Cougars had a 5 fish limit of 10.28, their big fish was 3.10.
3rd place – Carter Pjesky and Landon Gabby, Southern Illinois Future Anglers, had 5 fish that weighed 9.56.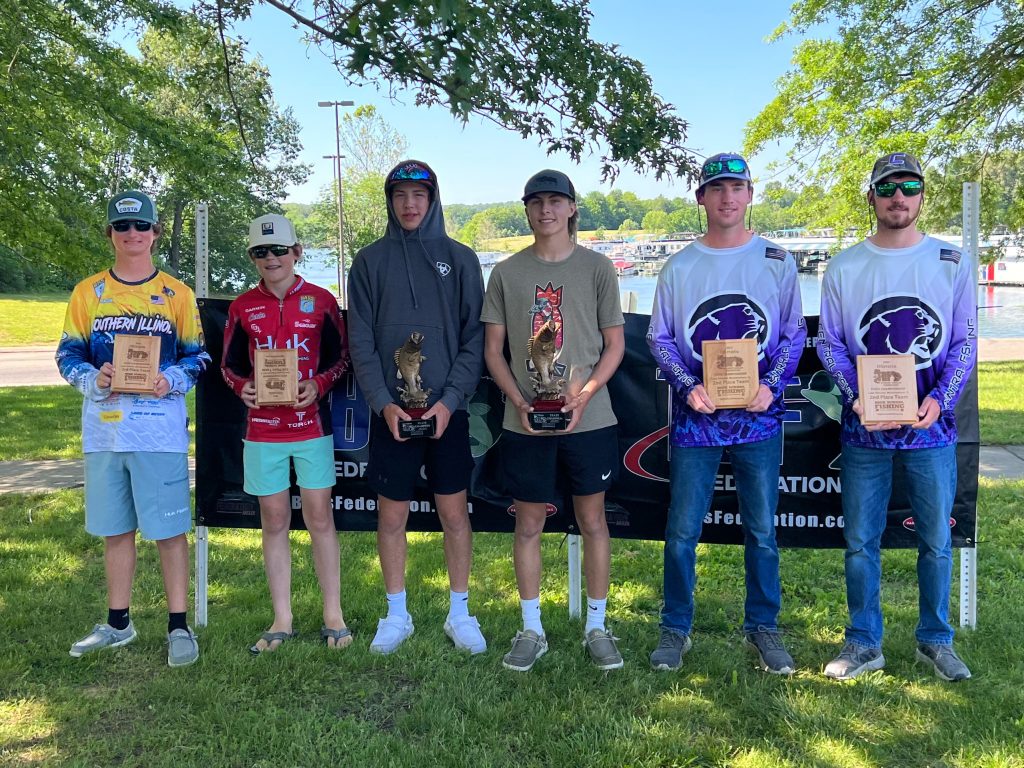 We had a total of 12 teams in the tournament and only one team didn't weigh in fish.  It was an absolutely beautiful day.
The automatic bid to nationals is Maddox Crain and Brandon Skelcher from Carterville High School for winning the state championship. The bid to nationals from points from two tournaments is Blake Beckmann and Hunter Beckman from Breese Central High School. For full results CLICK HERE