The 2020 North Carolina Student Angler State Championship started off with anglers from all over the state in rain suits. All of the anglers were looking for that grand prize of going to the National Championship in the beautiful state of Wisconsin.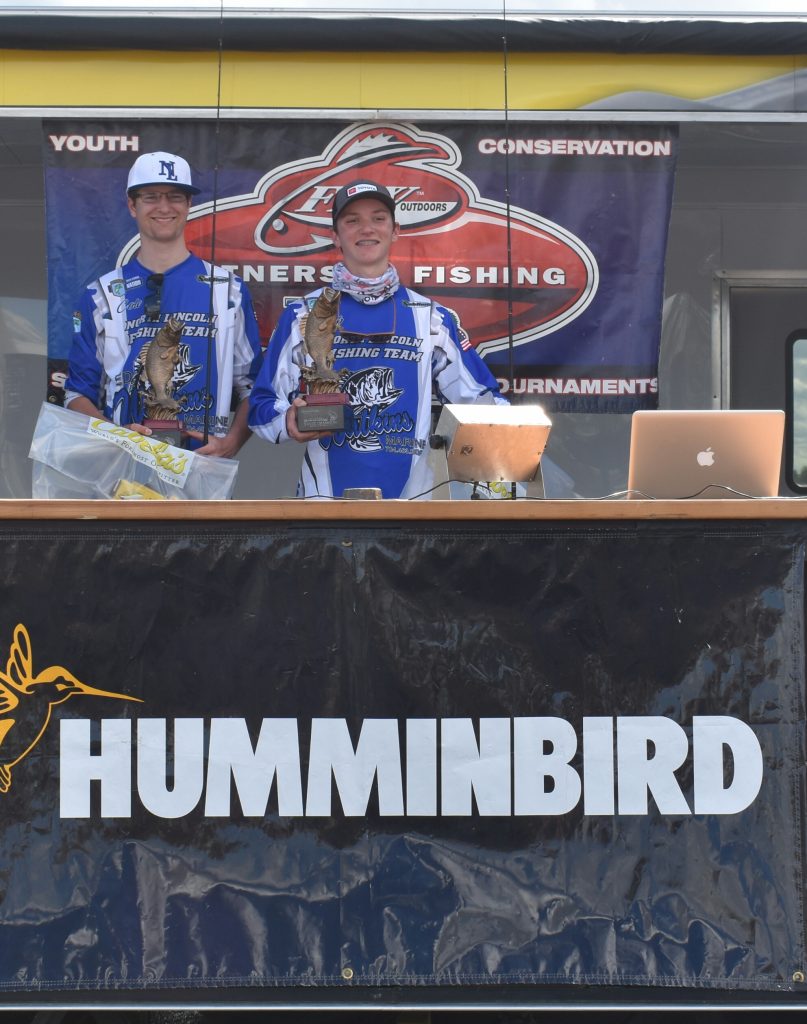 The launch started with rain for a couple of hours. North Lincoln High School anglers, Jacob Singleton and Cole Johnson, were part of the first launch which gave them the upper hand on an area only a quarter of a mile from the ramp where they had practiced a couple of days before. Within the first 30 minutes, they had landed their first bass. They stayed there for almost all 8 hours of the tournament catching quality fish which took them to the top of the leader board. Their big fish was a 5.33, followed by other 5 lb. fish, gave them the winning bag of 24.42 pounds. They only threw 2 baits most of the day, a Shane's Bait A-rig and a DT 10 Rapala Shad. However, those two baits would be all they needed to take home first place in the North Carolina State Championship.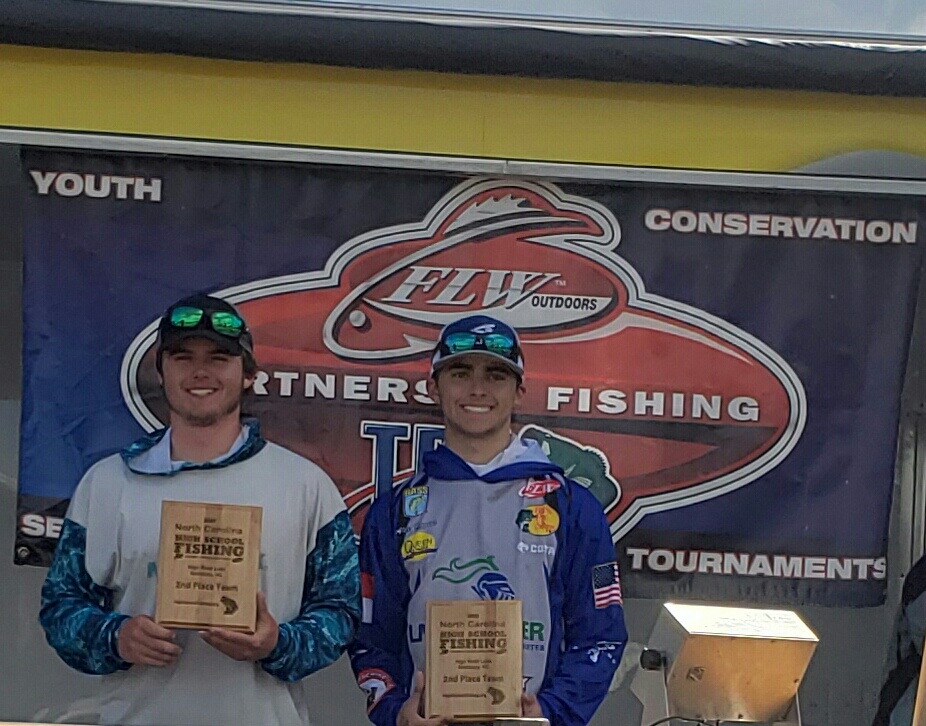 Jake Monti and Alex Coggins came in 2nd place with 19.01 lbs.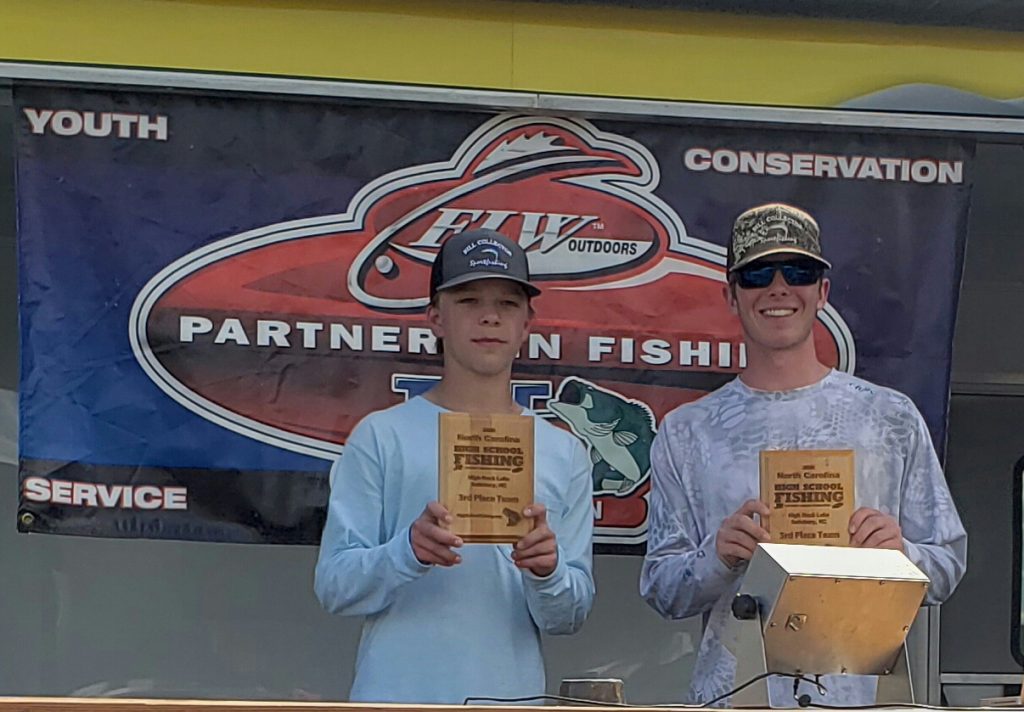 Zeb Burns and Logan Dyer came in 3rd place with 16.89 lbs.