Mother Nature greeted the Student Angler Federation (SAF) South Carolina High School Anglers with some below average temperatures for the morning take-off at Lake Hartwell.  With temps hovering around the freezing mark, anglers were still excited to get out on the water in search of the winning bag of fish.  Even with the colder temps, the fish were very cooperative.  Twenty teams came to the scales with a limit and another thirteen teams brought at least one or more fish to the scales that afternoon.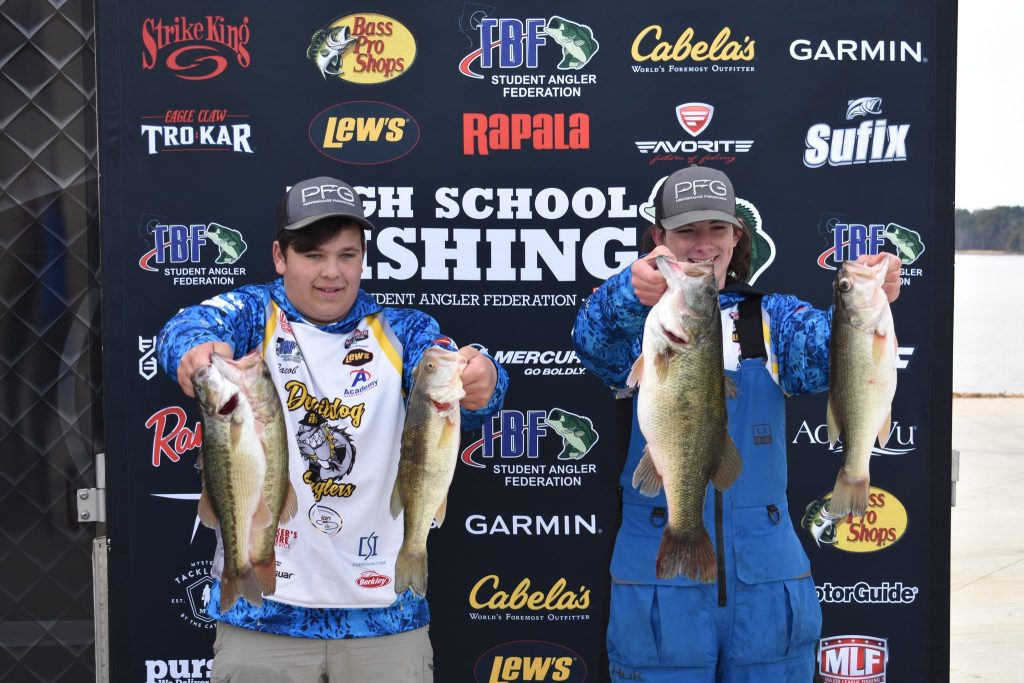 The Devil Dog Angler team of Austin Short and Jacob Greenwood caught 17-07 pounds which was just enough to take home the win and the two nice first place trophies.  Bryson Holland and Jacob Stone from the North Augusta Fishing team finished second with 15-14 pounds.  The Crescent Tiger team of Landen Jordan and Joshua McGuffin finished third with 14-07 pounds.  Ounces behind them, in fourth was the Wrenn Fishing Team of Jake McGaney and Clayton Nix with 13-15 pounds. Caden Barnett and Chloe Barnett of the Crescent Tigers finished fifth with 12-15 ponds.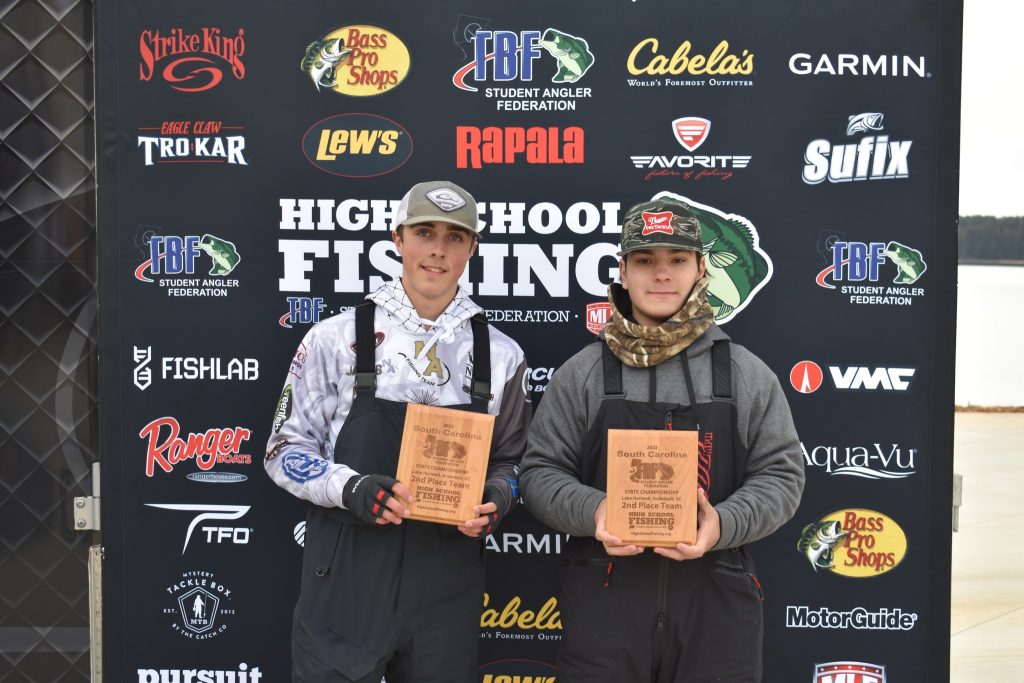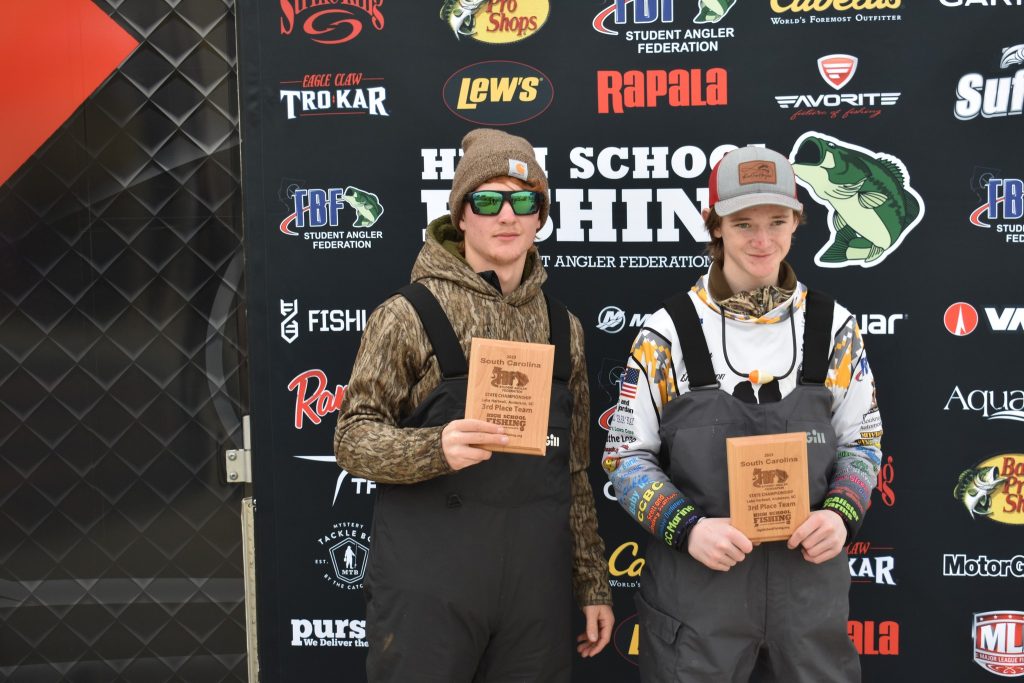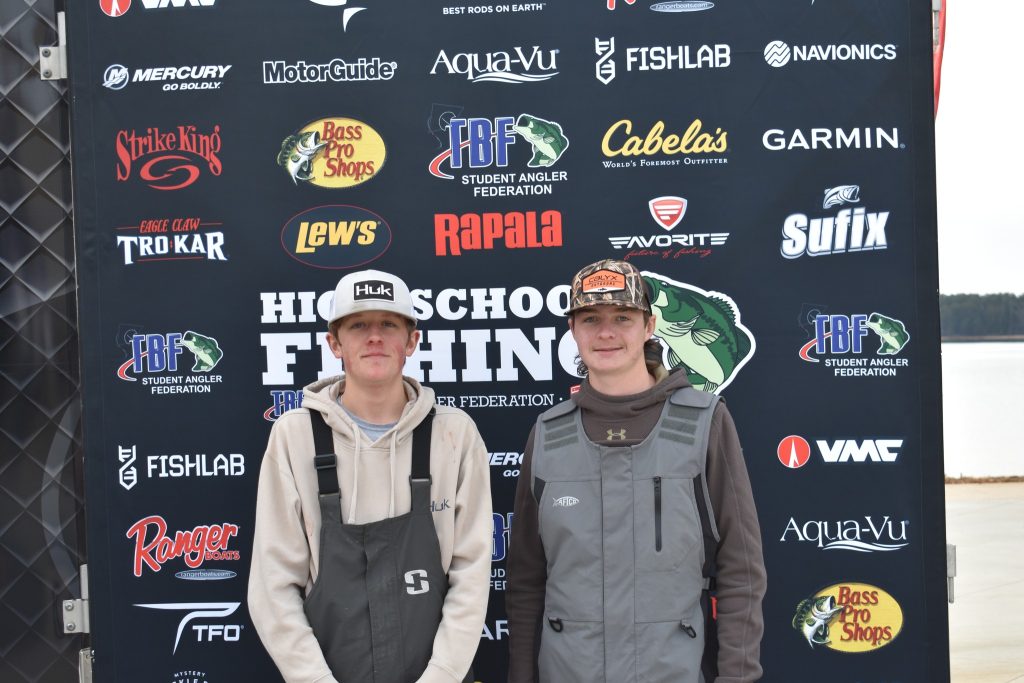 The biggest bass of the day was caught by the winners, Austin Short and Jacob Greenwood for a stud 7-01 lunker.  They received a pair of Lew's Reels for their catch.  Anglers were catching fish in a variety of methods at this event.  Several teams reported that they were fishing anywhere from 35-60 foot deep, with Drop Shots, Ned Rigs, Swim Jigs and Under Spins.  Yet other teams were catching their fish more around the 5-10' range around points and docks on spinnerbaits, crankbaits And Texas Rigged plastics.   Several of the teams said that they were catching as many as fifteen to twenty keepers during the day.
Full results can be seen by clicking HERE
Photos from Hartwell can be seen HERE