On the morning of April 17th,  thirty one degree temperatures greeted the Student Anglers competing in the Virginia SAF State Championship on South Holston Lake in Bristol, Virginia. After a pre-tournament brief, the anglers were greeted by representatives from the United States Army and spent several minutes conversing together. The teams then proceeded to finish their last minute preps and launch their boats.
At the end of the day the Team of Brenton Powers and Thai Tatum weighed in 8.96lbs to repeat as Virginia SAF State Champions.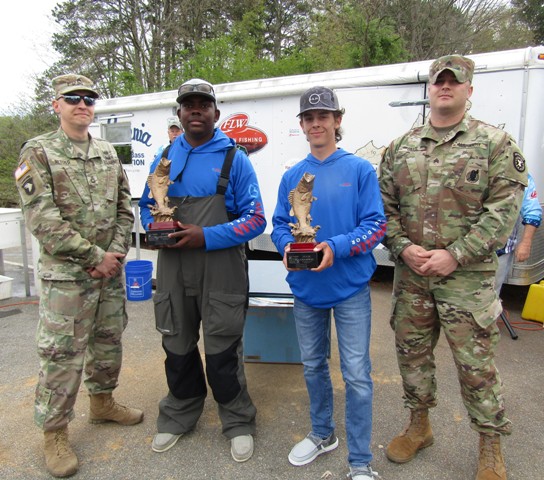 Taking 2nd place was Dylan Thomson and John Milhorne with 8.54lbs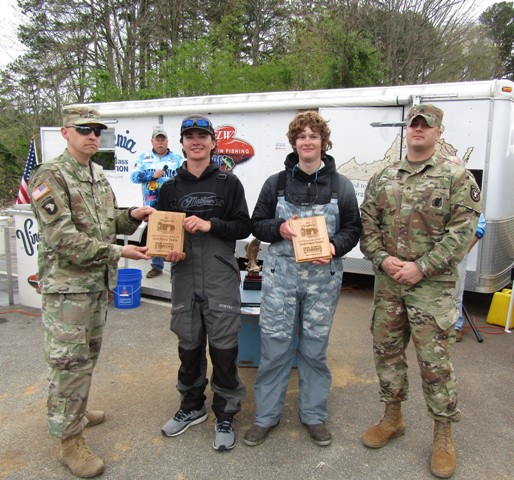 Blaine Miller and Konnor Sweet took 3rd place with 8.44lbs and brought in the big fish at 3.03lbs.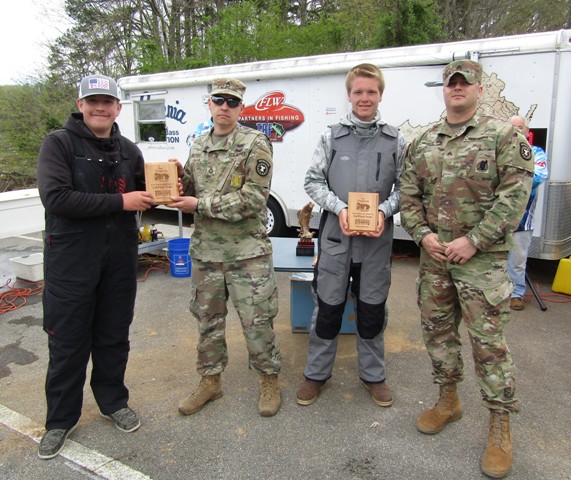 At the weigh in the United States Army representatives presented the trophies and plaques to the winning Teams and spent time speaking more in depth with the Student Anglers and providing them with some brochures and Army trinkets.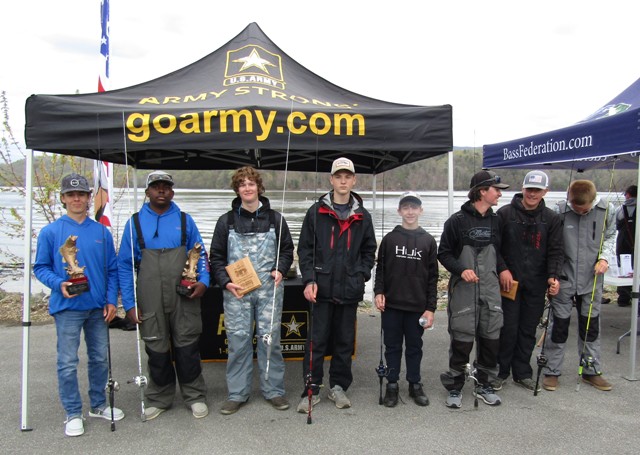 At the end of the day the Virginia Bass Chapter Federation provided each of the contestants with their choice of a Bait caster or Spinning combo.  The winners were already talking about competing in the SAF National Championship and representing Virginia in the TBF District 12 National Semi-Final on Sutton Lake in West Virginia this fall.