Some days are more of a fishing day than a catching day.  A lot of the times the fish just do not jump into the boat and there are days that you don't catch a couple of dozen fish throughout the day.  That was the kind of day we had this past weekend at the Ohio River.  The temperatures were in the low nineties, with little to no breeze and even fewer clouds.  Shade was at a premium and the only way to stay cool was to get in the water or ride up and down the lake.  But even with these conditions all the High School anglers hit the water eagerly, ready to try and win the title of Student Angler Federation High School State Champions for Ohio.
The Oak Hill Oaks team of Braydon Brown and Evan Potter caught just enough fish to claim the title by just one ounce.  Finishing second was the JHS Fishing team of Landon Camp and Hunter Sites.  Gallia Academy teams took the next three spots with Beau Johnson and Wesley Houck finishing third, Mason Skidmore and Dylan Sheets finishing fourth and Reed Caldwell and James Saunders rounding out the fifth spot.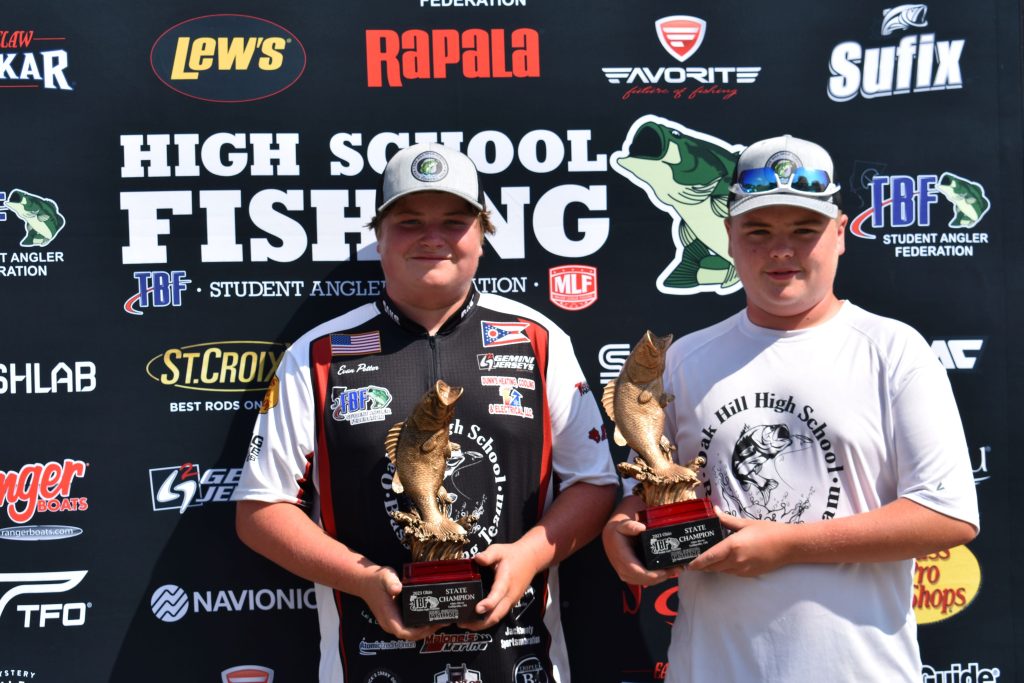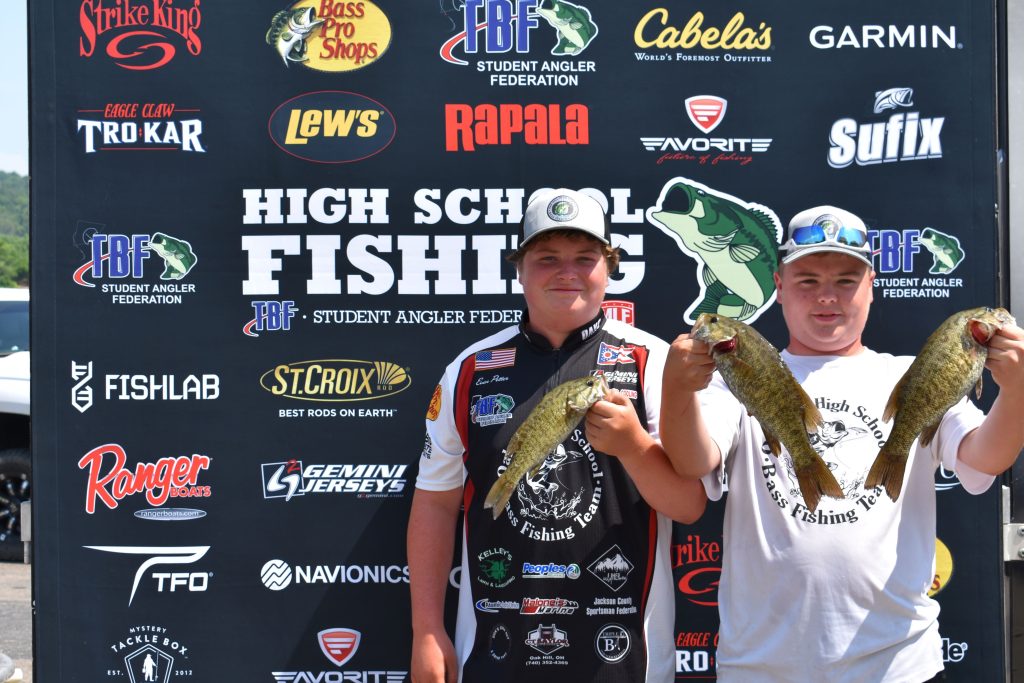 Most anglers reported having to catch their fish both in the creeks in the mornings and out on the river in the afternoon.  Most anglers were fishing fairly shallow as the morning started and were throwing, topwaters, spinnerbaits and some kind of plastics.  Then when they moved out on the river, most anglers went to crankbaits, topwaters, chatterbaits and Ned Rigs.  The Lew's Big Bass of the day belonged to the team of Landon Camp and Hunter Sites and earned them two new Lew's Reels for their efforts.
For full results and photos from this event CLICK HERE.