The 2023 Hawaii State Championship was held June 11th on the Wailua River. It was a tough day of fishing with 25 mph wind gusts but the boys grinded it out and made the best of it!
1st place with 3 score able fish for 4.45 lbs Cassius Olson and Dawson Afos.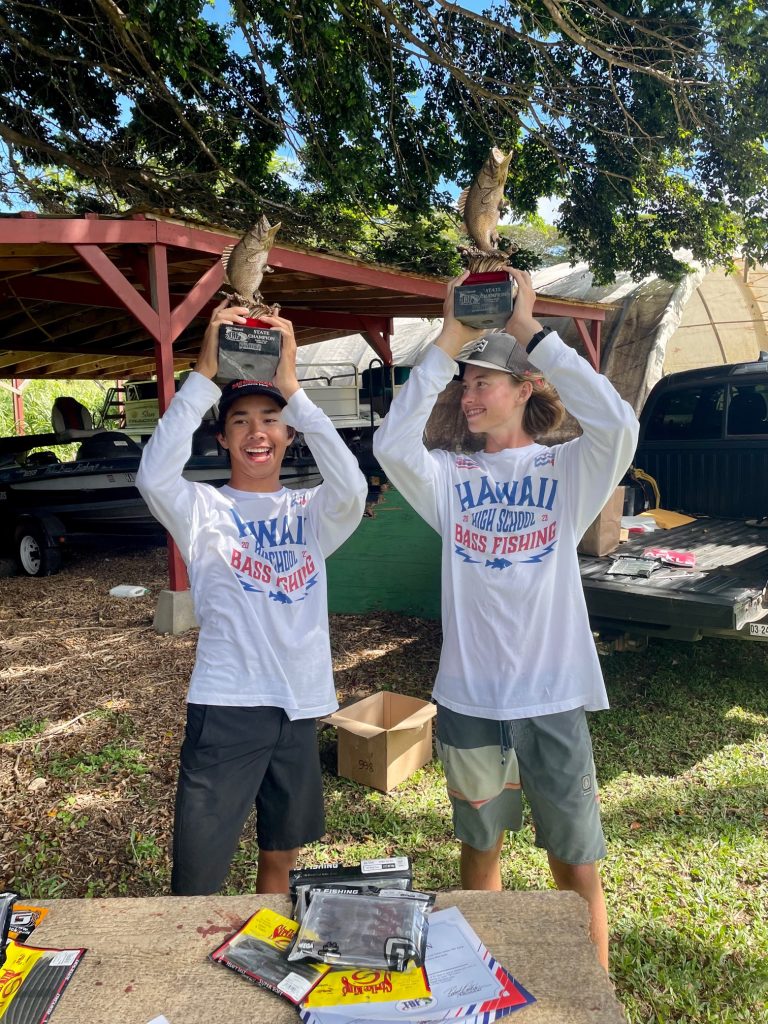 2nd place with 1 fish score able fish for 1.71lbs Taelin Sugimura and Cash Mccluskey. 3rd place with 1 score able fish for 1.53lbs Lee Pagador and Caynon Moody.